Top Foods To Eat When Working Out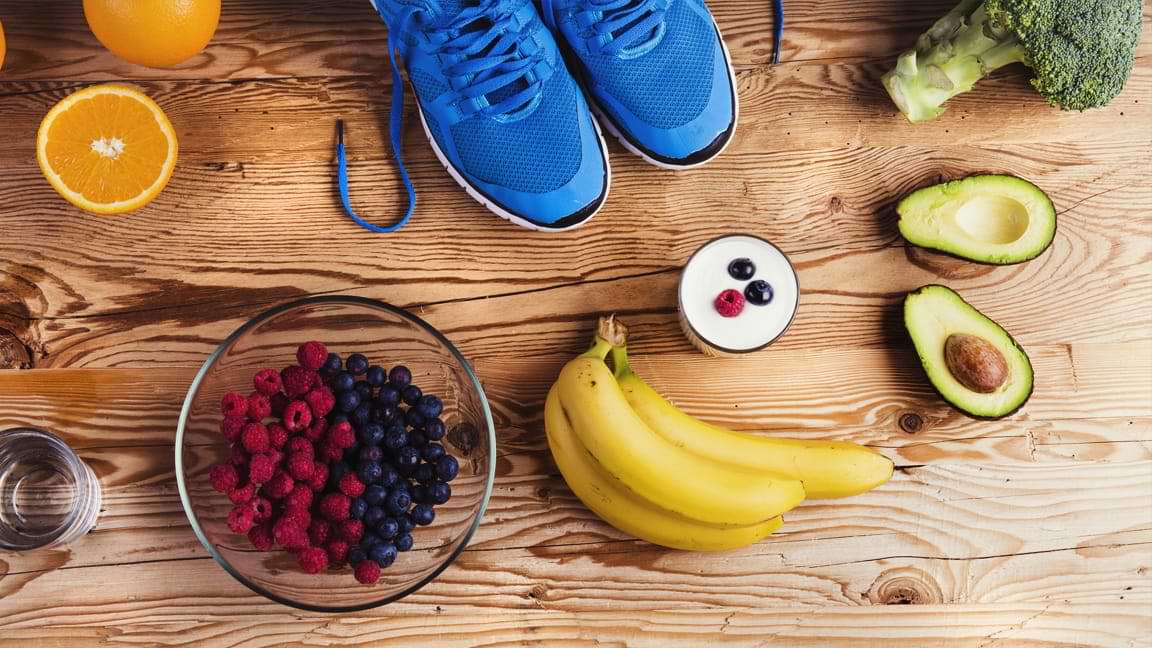 Keeping up with a fitness routine is such hard work and it can feel very overwhelming if you do not have enough energy or strength to make your workout sessions count.
I'm sure we're all aware that we have to stay fueled before going to the gym, right?
When you're about to hit the gym, you're probably thinking "what should I eat?"
Making sure you're fueled with the right foods will help you make the most out of your workout.
If you eat the wrong food items, you could be cooking up a recipe for gas, bloating, diarrhea—none of which you want to deal with when you're doing some serious heavy lifting.
The food you eat before, during, and after a workout affects your performance and comfort.
You need to map out your eating plan to fit in with the intensity, duration, and type of workout you intend to do.
If you have decided to keep to a fitness routine, you will find some useful information on the top fitness companies on britainreviews.co.uk.
Wearing the right clothes has an impact on your motivation, your self-confidence, and your weight loss potential at the same time.
If you're interested in investing in some activewear, you will find theseuk sport clothes shops online reviewsvery helpful.
A great workout wardrobe can be the bridge the gap between boosting your confidence and staying motivated.
What To Eat Before A Workout
Mix protein, healthy fats and a bit of good carbs. Feel free to add some healthy desserts after.
Here are a few suggestions on what to eat right before a workout.
· Whole Grain Toast, Peanut Or Almond Butter And Banana Slices
Why is this a good recommendation? Simply put, bananas have simple carbs, natural sugars and potassium. That electrolyte helps prevent muscle cramps and can be lost through sweat. Peanut or almond butter has healthy fat, and the toast has blood-sugar-steadying complex carbs.
· Chicken Thighs or Breasts, Rice And Steamed Vegetables
This meal choice is a classic. It is a combination protein and complex carbs (essentials for healthy living by the way). The fiber in the veggies helps with digestion. Choosing between chicken thighs or chicken breasts is a personal preference, but dark meat has more of the good fat you need to keep from getting hungry during your workout.
· Oatmeal, Protein Powder And Blueberries
The complex carbs in oatmeal give you sustained energy for endurance during workout sessions. You can top it off with a scoop of protein powder. Blueberries, raspberries or cherries contain antioxidants which help to prevent cell damage. Plus, they're also really sweet.
· Scrambled Eggs, Veggies And Avocado
Eggs contain high-quality protein. The yolk gives you the eight essential amino acids which helps to boost muscle building and recovery. Avocado gives you that healthy fat fix, and the vegetables are highly nutritious.
· Protein Smoothie
For a delicious protein smoothie,, mix your protein powder with milk or almond milk, mixed berries, bananas, peanut butter, avocado, even some leafy greens. It gives you fast-digesting carbs including those healthy fats and protein.